Remote Condition Monitoring
With an increasing demand to monitor performance of assets on the railways, GrayBar has increased its Remote Monitoring Capability on Points Heating Control Cubicles, to adapt and give the user more comprehensive data.
With the ability to remotely interrogate real time data of the cubicle status or access a library of logged events, this gives the user an insight into predictability and allow possible failures to be quickly remedied and maintenance scheduled more efficiently and effectively - reducing downtime with possible delays and reducing boots on ballast.

GrayBar have developed a portfolio of different monitoring devices to integrate into various railway infrastructures and comply with varying regulations and customer requirements, whether it be a simple volt free interface to provide data to an existing Scada system, a remote terminal to integrate into a network of asset monitoring devices, or a stand-alone full condition monitoring system, GrayBar has a number of solutions and options to give extensive data of the points heating cubicle's performance.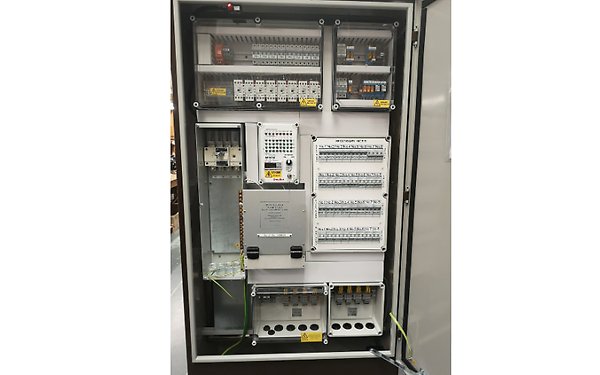 A typical RCM system would comprise of the following components:
Power supply status - single and 3 phase voltages
Energy consumption-KWH meter
Individual heater current draw and fault indication
Contactor status and failure alarm
Cubicle activation/failure to activate indication
Remote activation/deactivate
Scheduled activation. Self-check function
Local override status indication
Direct communication to temperature controller (optional)
Maintenance engineer lockout and presence indication
Cubicle door opened
Insulation Monitoring of outgoing cabling to heaters (optional) - option of low resistance alarm only or full insulation resistance data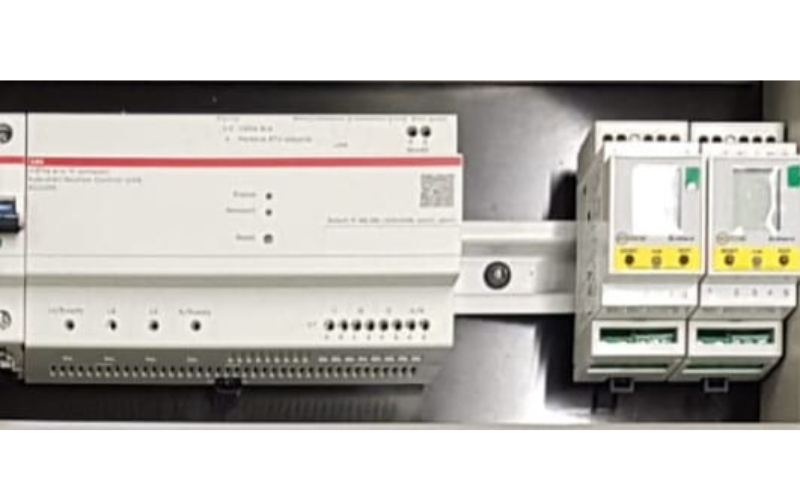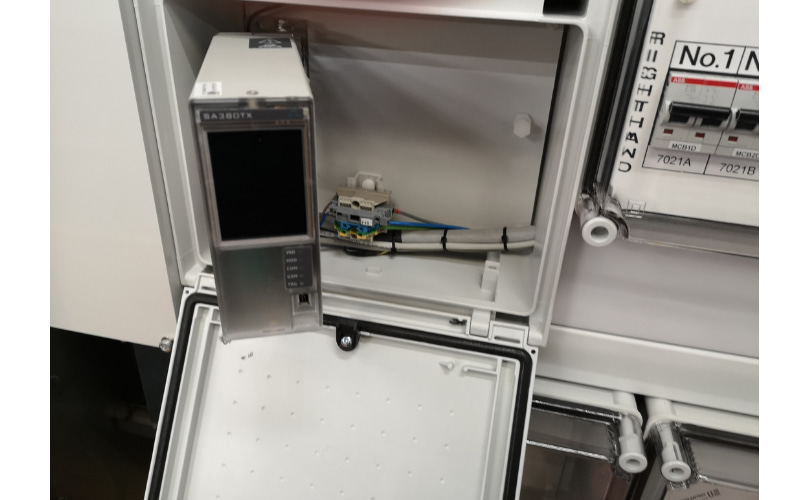 The GrayBar GBK5027 series comes complete with Input/Output modules attached which enables the user to fulfil the monitoring functioning criteria. It is compact and attaches via a din rail and has Ethernet and cloud communication capability, with a wireless function so nearby maintenance operators can connect via a mobile device.
Once it's mains input has been connected to the cubicle's main busbar, the inbuilt energy monitor will indicate the status of the cubicle's supply and energy consumption.
A network of open core current sensors can be clipped to the heater outgoing MCBs and connected via a ribbon cable to provide data of electrical current running in each heater circuit.
The auxiliary input module is connected to the GBK5027 and wired to appropriate contacts on the cubicle's relays and contactors (optional IMDS resistance indication only) and will provide status indications of the cubicles functioning.
The input/output module will provide the function to activate/deactivate the heating remotely, with a relay contact on the control panel wired to the input to confirm the status selected.
The SCU100 comes with Modbus communication to further expand monitoring capability, either with optional Modbus temperature controller or optional Modbus Insulation monitoring devices giving real time data of the outgoing cabling insulation resistance values.
The unit also comes with its own inbuilt webpage to display the inputs, It can be connected and communicated to directly or connected to proprietary IT devices to network into existing infrastructure, depending on users requirements.