10 Reasons to Choose GrayBar
Points Heating, Signalling Distribution and Accessories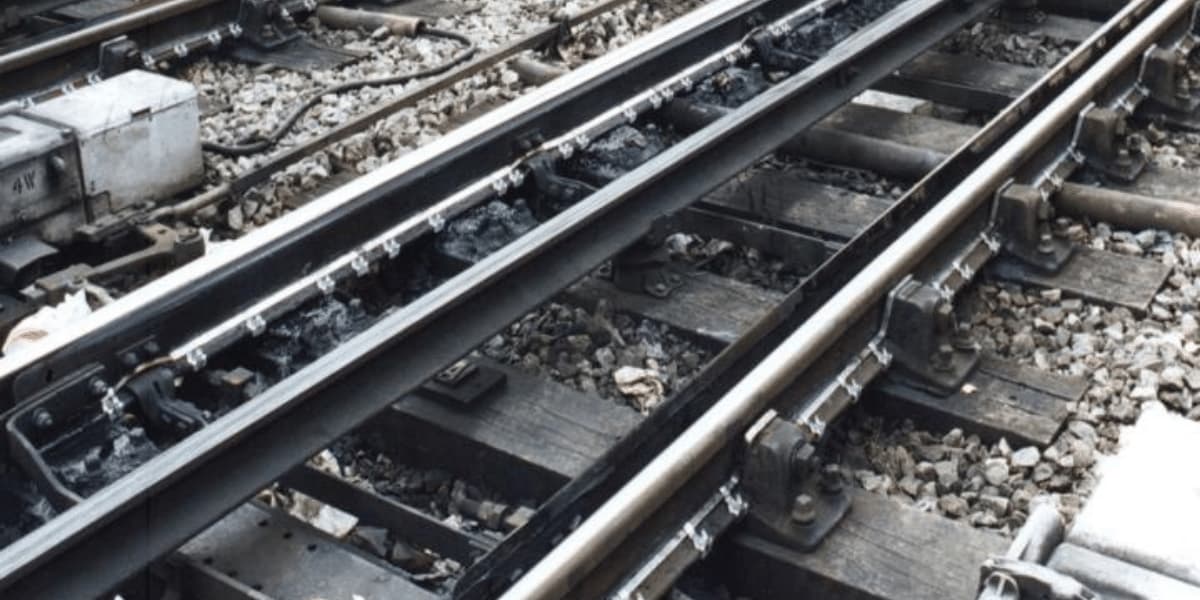 1. 30 years' experience in the Rail Industry
GrayBar was formed in the early 1990s, as a specialist manufacturer of products for the rail industry and have now become a world leader on self-regulating switchpoint heating systems. GrayBar have an impressive portfolio of products that have received PADs approval from Network Rail. Products now include:
2. Part of the Global NIBE Group
In January 2021 GrayBar was acquired by Heatrod Elements and became part of the NIBE Group, as part of NIBE Rail, working closely with the team at Denmark based SAN Electro Heat. Together SAN Electro and GrayBar offer a complete portfolio of track heating products.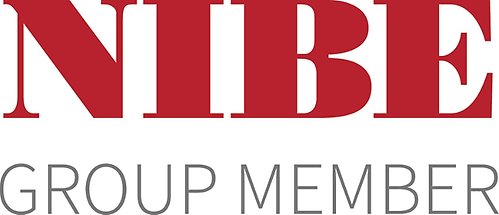 3. An extensive range of products with PADS approval from Network Rail
TextGrayBar have an impressive portfolio of products that have received PADs approval from Network Rail. GrayBar have collaborated very closely with Network Rail and leading contractors to be the only UK supplier of Self-regulating Points Heating Systems, coupled with cutting edge Signalling Distribution Systems and the largest range of Rail Approved Cable Accessories in the industry for use on UK, Irish and European Rail, Underground and Tramway infrastructures.
PADs approved products from GrayBar include:
Full Points Heating Systems
GRP Dis Boxes, Pedestals and Cable Management Systems
Cable Accessories, including Power, Signalling and Axle Counter Joint Kits
Track Kits
Identification
Full range of Heat Shrink, Brass and Compression Glands

4. GrayBar engineers are always on hand to discuss your requirements and offer solutions for your application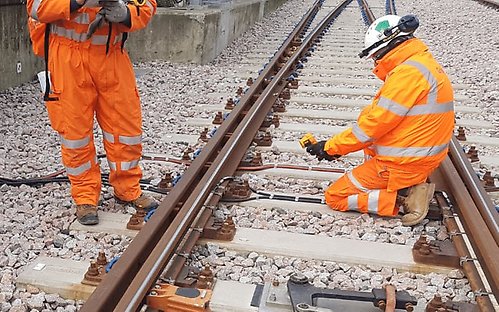 We can offer a full in-house engineering, design and commissioning package when it comes to choosing your Points Heating or GRP Dis Box requirements. GrayBar can also compliment this by making it easy to purchase everything from one source.
GrayBar are able to provide a comprehensive service for all your Points Heating and Signalling requirements.
Complete Design & Build Service
Points Heating
Design - working with you, we can design a system to best suit your requirements, including: Points Heating Cubicles, Track Heater Kits, TCB's and Remote Condition Monitoring.
Manufacture - working to deadlines, all key components are delivered on time.
Commissioning - GrayBar have an experienced team, able to commission all aspects of the installation.
Disconnection Boxes
Design - with a comprehensive range of Disconnection Boxes for Signals, Points, TPWS, AWS, Axle Counters, Track Circuits and SATWS, we can design the perfect solutions for your projects.
Manufacture - PADS Approved materials, including Wago, Weidmuller, Entrelec and 2BA Technologies.
Delivery - Working to deadlines, or call off orders for larger projects.
Contact us today to discuss your requirements.
5. Save energy with self-regulating points heating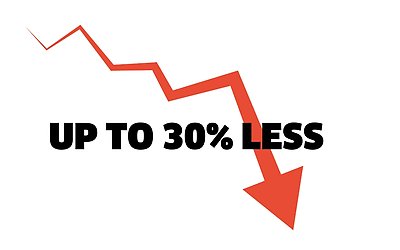 Rail networks are setting ambitious targets to reduce CO₂ emissions with the move towards net zero. To meet these targets it is crucial to find ways to reduce energy consumption.
GrayBar's Self Regulating Points Heating system is the perfect solution to reduce both operational expenditure and energy consumption. Our Points Heating system uses intelligent polymer heater strips which only heat the cold part of the rail, using up to 30% less energy compared to constant wattage points heating. Combined with a long life (40+ years) this makes it the obvious choice for reducing the whole life cost of points heating.
6. The largest range of Rail Approved Cable Accessories in the industry, including Signalling & Power Cable Joints and Track Circuit Accessories
GrayBar is a certified ISO 9001 organisation developing a wide variety of Heatshrinkable Cable Accessories and Point Heating Systems. Cable Accessory Systems are supplied internationally for cabling networks in the Railway Industry.
Working in conjunction with Railway Engineers, GrayBar have introduced a combination of specialised kits suitable for the most hostile environmental conditions. High Electrical Integrity and Protection against Impact Damage and Moisture Ingress combine to ensure high levels of Quality & Safety
Point Heating systems, Track Circuit accessories, Multicore Signalling and Power cable jointing solutions and general Heatshrinkable S & T cable accessories are included in the range, as well as our new range of axle counting cable accessories.
Most of the Graybar kits supplied have associated PADS identification reference numbers.
Graybar Kits are suitable for cables manufactured to Railway Signalling Cable Specification RT/ E / PS/ 00005 & Unit Twin Copper Compound filled Telecommunication Cables Specification RT / E / PS / 00015
Highly experienced personnel are able to advise about any product application from our extensive range, or discuss development of new applications.
Product familiarisation presentations can be provided that are designed to help promote the required product installation skills.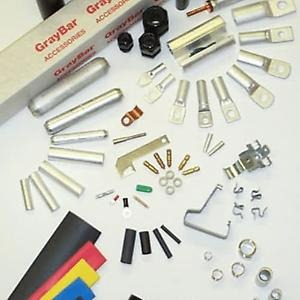 7. Working within an ISO 9001 & 14001 compliant environment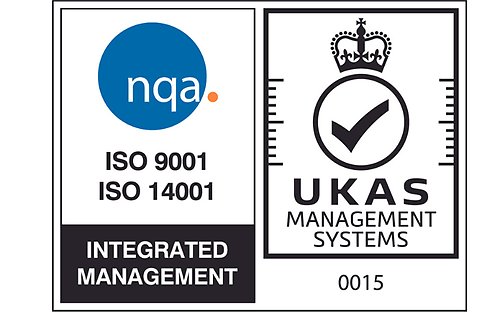 GrayBar's accreditation to ISO 9001 helps to develop and improve performance as well as demonstrating high levels of service quality. Working to this standard allows us to drive continuous improvement and improve internal and external communication.
Through ISO 14001 we are committed to reduce environmental impacts through our daily operations and have a framework for considering environmental impact as part of product design. We are able to support our customers in end of life product disposal where required.
8. GrayBar have successfully designed and manufactured many innovative products to supply projects to Network Rail and TFL, including:
GrayBar were selected to design and build the Points Heating System for HS1 High Speed Rail Link. The GrayBar system had two variants, the first one with both the control and six 6.5KVA integral transformers, and the second version having a separate transformer cubicle, housing 12 integral 6.5 KVA transformers.
Crossrail engaged with GrayBar at a very early stage to look at using the GrayBar Self-Regulating Points Heating System on this prestigious project. On many of the sites selected, space was at a premium, and having all of the control gear and transformers in one cubicle was the ideal solution. Collaborating closely with Crossrail's Design Team, GrayBar fine-tuned their system to meet the specification required.
Graybar have successfully built and delivered GRP Super Dis Boxes for areas of restricted clearance, with drop down doors, in tunnel and areas close to the track. Applications included Signals, Points and Axle Counters. Also suppling signalling Dis Boxes and TRTS Boxes for use in the Platform Areas.
Transpennine Route Upgrade
GrayBar are a major supplier on the Transpenine Route Upgrade. GrayBar also at present have and are supplying large quantitties of GRP Disconnection Boxes (Signals, Points, AWS, TPWS, Track Circuit, Axle Counters) for the varying stages of this massive project, with more stages to come. Contractors we are working with on this project include: Siemens, Amey, Volker Rail and NWR.
GrayBar are the preferred supplier of Points Heating on The Docklands Light Railway Network, and were commissioned with the task of delivering a solution to prevent the trains slipping on the rail due to moisture on the rails.
Visit our Projects page to learn more.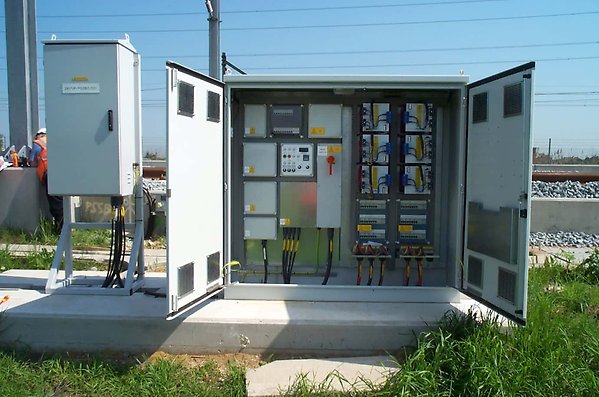 9. Our signalling trackside enclosures are fully approved for use in critical signalling systems and environments
GrayBar have a wide range of Network Rail PADS Approved Disconnection Boxes/GRP Enclosure Systems for many Signalling Applications including: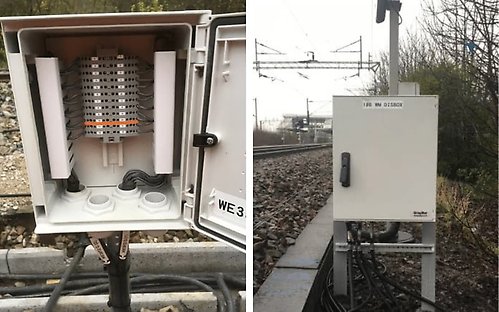 Signals
Points
Axle Counters
SATWS (Semi-Automatic Train Warning System
Points Heating
Restricted Clearance
Stations
Coastal Areas
Level crossings
RCM
AWS
TPWS
All our Dis Boxes are manufactured using PADS Approved Terminals, Locking Systems and Ventilation, we can also supply a wide range of Approved Trackside Mounting options, including Stakes, Frames and Location Base Mounted Plinths.
10. 10 year products and system warranty
Graybar's Self-Regulating Heaters have a 40 year service life.
It is for this reason that we include a 10 year product and system Warranty on our Self-Regulating Heaters, when purchasing a complete system, offering peace of mind when the project is installed and commissioned.