Remote Condition Monitoring
Point Heating Remote Monitoring Unit (RCM) CDS Version
The point heating monitoring unit is mounted in the front on the point heating control cubicle and shown is the CDS (PHM) type but alternative compatible units are available and can integrate fully into a remote-control centre. (MPEC)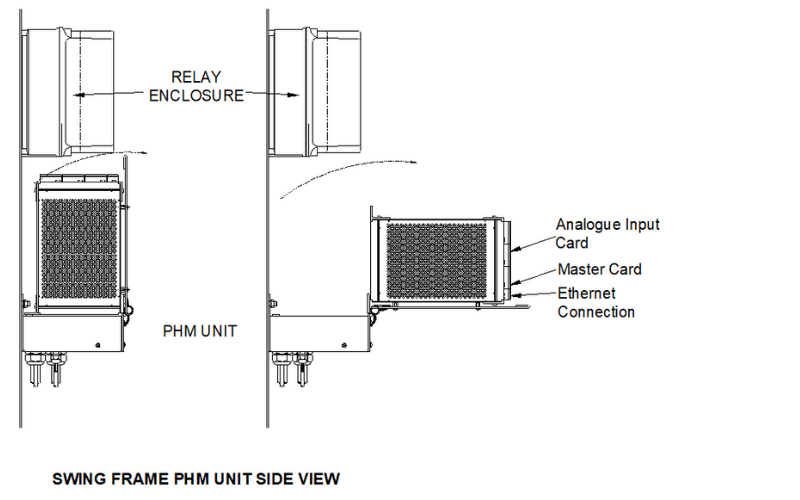 NEW - MPEC RCM Monitoring
As an alternative to the CDS monitoring a new compact RCM Module has been recently developed - MPEC including a SCADA interface monitoring.
It is also a swing frame unit, mounted as shown below in the PHCC control side.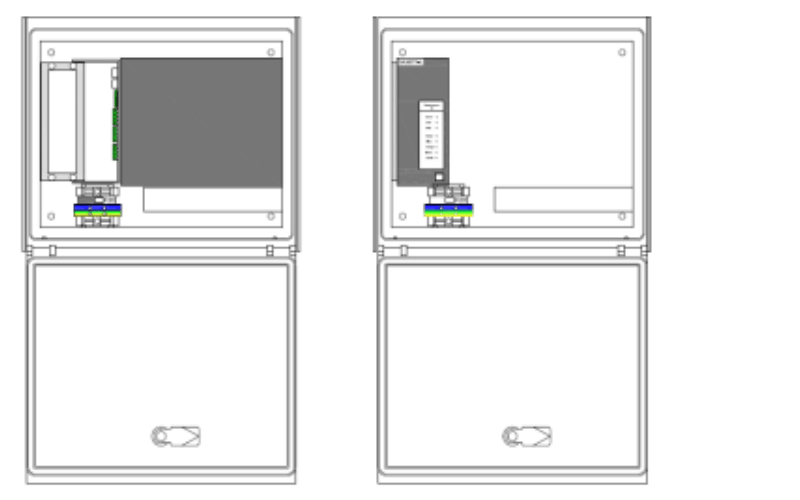 For remote condition monitoring and switching/control of the heating circuits 'volt free' contacts from Contactor and aux inputs are pre-wired to a Din mounted block as standard. A rail temperature probe is also connected to the RCM for rail temperature monitoring purposes only.
Consult GrayBar for additional requirements such as remote switching devices, secondary MCB/RCD circuit breakers and current measuring CT's for provision for Remote Condition Monitoring.
Customer Option.
The MPEC has all the features of the CDS unit with the following key monitoring key interface, volt free contact pairs:
Power supply fault – monitoring of mains power supply to PHCC
Low temperature on – indicates when temperature fall below set point
Low temperature fault – indicates when PHCC has not energised at low temperature
Contactor fault – remote alarm contactor fails to close
Contactors on – indicates when all contactors have close correctly
Heater fault – indicates when heater current is zero
Heater on – indicates when all heaters are function correctly
Self-check on – indicates self-diagnostic of system
Engineer's service - switch on – to switch out remote monitoring activity
Door open – indicates unauthorised access alarm
The SCADA interface can be by hard wire, fibre optic or wireless connection using an in-built aerial.