Trampoint Heating Systems
GrayBar trampoint heating systems are designed for installation on tram infrastructure in the UK and overseas markets.
Our design uses our well proven self-regulating heater elements and integral switchpoint heating control cubicles but with different arrangements to our 'heavy rail' switchpoint heating.
Using the filament free polymer heater element gives the benefit of being able to provide a sealed heating unit under the street positioned adjacent to the heated rail section. This results in a maintenance free, long life installation with efficient heating just where it is needed.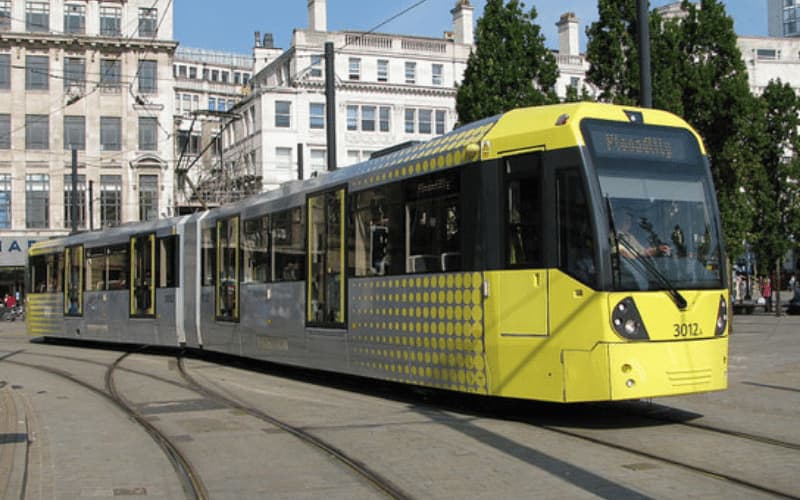 Graybars Trampoint heating system is in use on the following Tram Networks:
Croydon
Manchester
Nottingham
Birmingham
Edinburgh
Sealed heating unit under the street positioned adjacent to the heated rail section
Maintenance free
Long life installation
Effective heating, even under extreme weather conditions
The controls are mounted in a cubicle designed for street installation, with a secure locking arrangement and with heating monitored from a rail probe to monitor rail surface temperature and ensure effective heating even under extreme weather conditions.
In areas away from public access the design can be adapted for ballasted switchpoints, again with tram style cubicles for ease of maintenance.
Our trampoint heating system has been used on most UK tram networks and, with its well proven reliability and efficiency over many years, continues to be the favoured option for future installations and extensions to existing networks.
Remote condition monitoring can be included to feed continuous status data back to the maintenance control room.
Trampoint Heating Systems




 

Control Cubicles

Part Reference

Description







GB/TC2/1

Stainless Steel Trampoint Heating Control Cubicle with Integral Transformer



















Heater Kits

Part Reference

Description

Stock

Switch

GBK120/CT/S49/50

Self Regulating Heater Switchpoint Heater Kit 50m Switch

2 x 4.2m

2 x 3.2m

GBK120/CT/S49/100

Self Regulating Heater Switchpoint Heater Kit 100m Switch

2 x 5.5m

2 x 4.5m













Embedded Heater Kits

Part Reference

Description

Heater x m




GBK120/CT/Ri59/25

Embedded Self Regulating Heater Switchpoint Heater Kit 50m Switch

4 x 2.15m




GBK120/CT/Ri59/50

Embedded Self Regulating Heater Switchpoint Heater Kit 750m Switch

4 x 2.5m




GBK120/CT/Ri59/100

Embedded Self Regulating Heater Switchpoint Heater Kit 100m Switch

4 x 3.65m
















Moulded Blocks

Part Reference

Description







GBK1324

4 Way Moulded Block



















Junction Boxes

Part Reference

Description







GBK1493B

GRP Junction Box (Supplying 4 x Heater Strips)