Croydon Tram Network
Tram Points Heating
As part of continued maintenance and upgrades, GrayBar installed Temperature Probes for both Trackside and Street Level locations.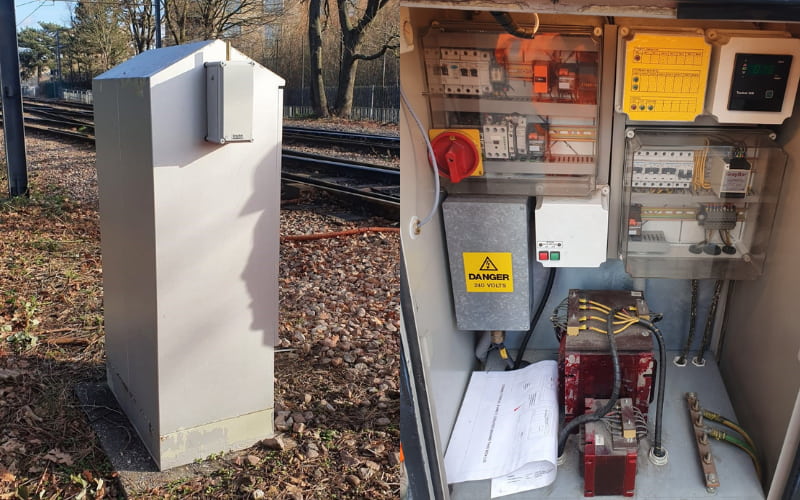 Using IP66 GRP Weatherproof Enclosures, these have been fitted to a number of cubicles on the Network, to allow them to continue to function and extend the working life of the Cubicles.

These Temperature Probe housings are aluminium and are also further protected by a Hot Dipped Galvanised Cage, giving added protection and security for cubicles situated in the busy urban cente of Croydon.
GrayBar offer a comprehensive range of Tram Point Heating solutions, in: stainless steel, mid steel, and GRP.
Contact us for more details.