Docklands Light Railway
Self-regulating Rail Head Heating
GrayBar are the preferred supplier of Points Heating on The Docklands Light Railway Network, and were commissioned with the task of delivering a solution to prevent the trains slipping on the rail due to moisture on the rails.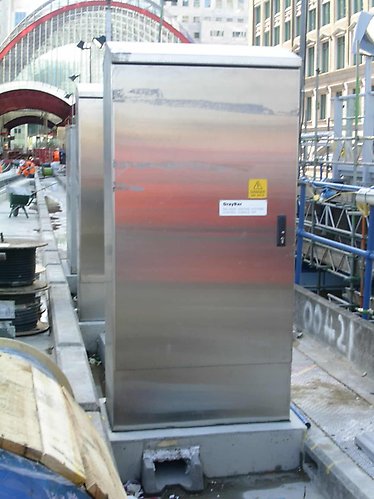 Using 5KVA transformers, one per heater strip. allowed GrayBar to supply heaters 22 metres in length. This system was installed on a number of sites including; West India Quay, Woolwich Extension & Woolwich Arsenal.
This system could also be a solution when installing High Speed Points, as it offers the following advantages:
Only 4 heaters strips per point, as opposed to multiple heater kits
Less cabling as only one 8 core cable per point outgoing from the cubicle
Only one TCB required
Less construction and installation time, as transformers are integral within the cubicle
Reduced maintenance and spares
Simpler RCM options, less hardware required, whilst still being able to monitor all the heaters and control gear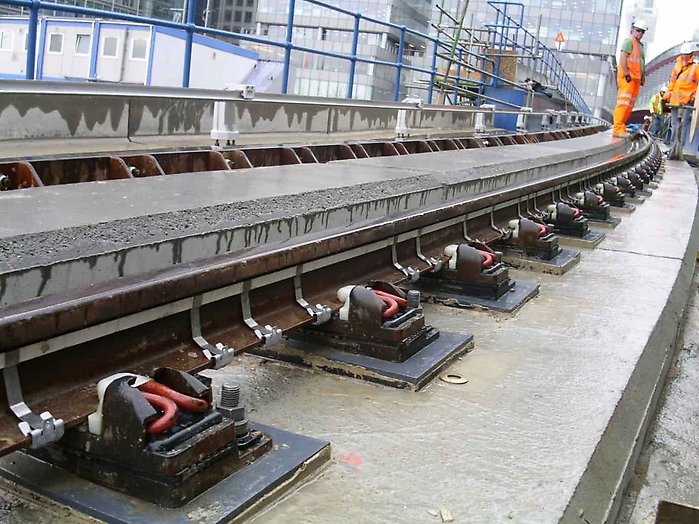 West India Quay 22m Heater Strip
GrayBar offer design, production and supply of track heating systems, enclosures and accessories for the rail industry.
We have an impressive portfolio of products that have received PADS approval from Network Rail.