Three Bridges Train Care Facility
Points Heating
The purpose-built Three Bridges train-care facility in Crawley, West Sussex, was completed in Summer 2015 and is a maintenance depot for the GTR Thameslink route, the depot stables and maintains a state-of-the-art Class 700 fleet.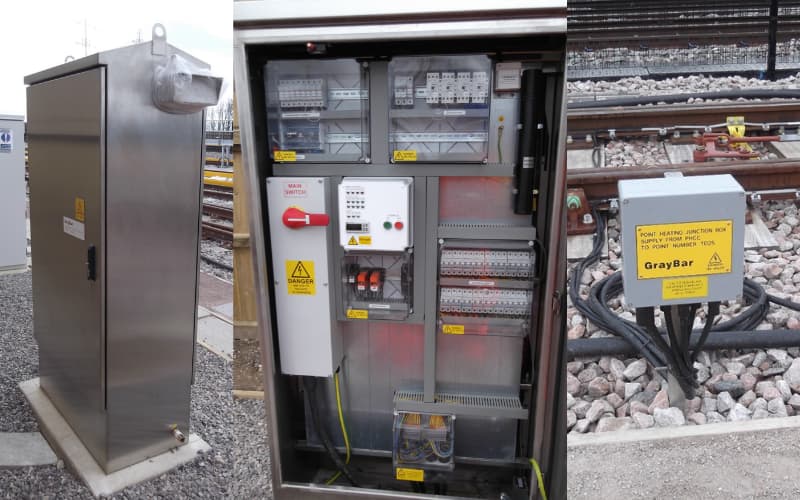 The new facility was built and commissioned minimising disruption to the existing live operational depot and mainline services.
GrayBar were specified and supplied a total of six Cubicles for 18 Point Ends, along with Heaters and Junction Boxes.
GrayBar's unique design was a perfect fit for the depot, with both the Control Gear and Transformers being in one cubicle, enabled the depot to continue to be operational throughout.